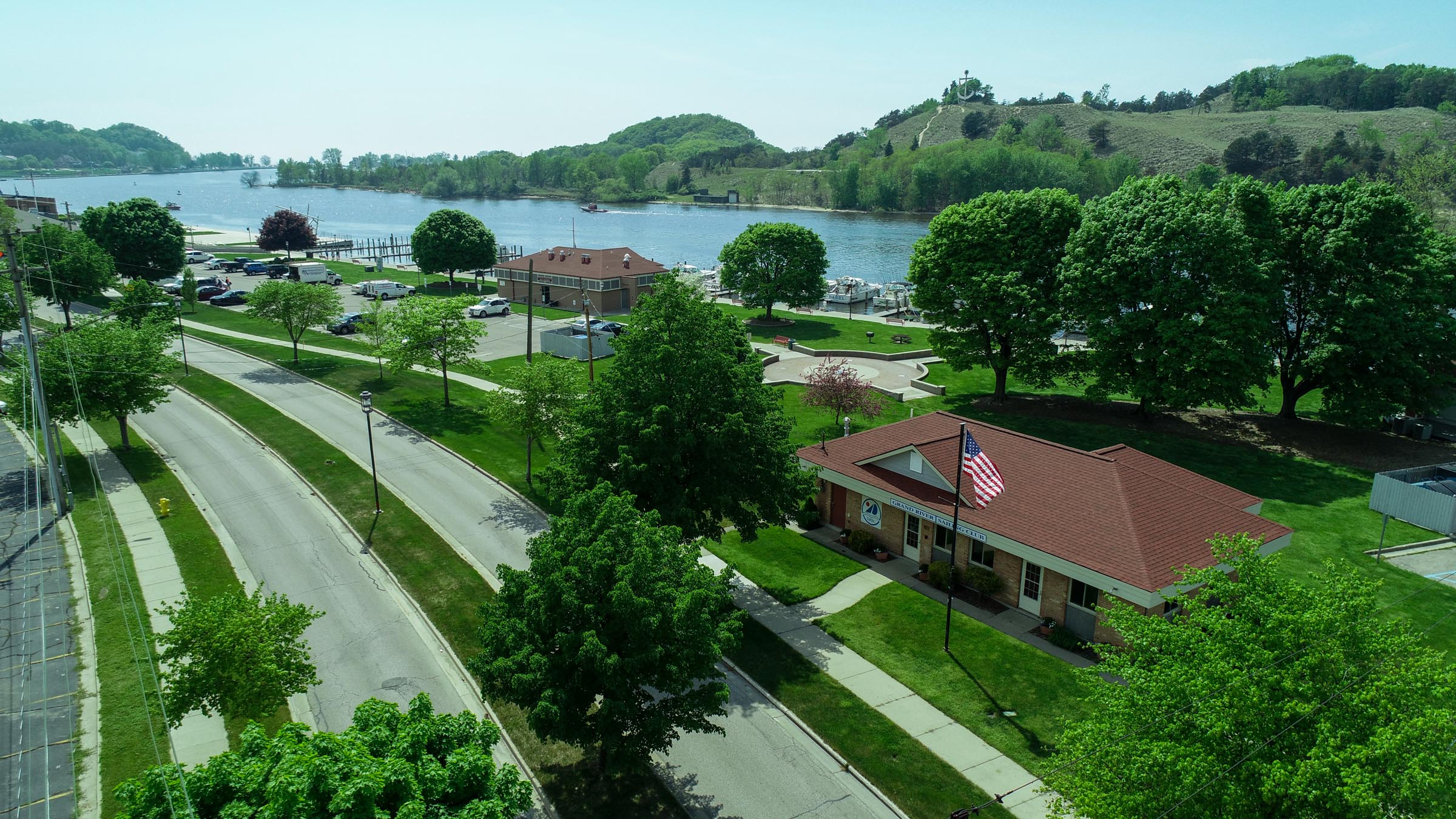 The Grand River Sailing Club is stationed near the mouth of the Grand River feeding into Lake Michigan. GRSC was founded in 1980 by Larry Gardner and has members from around West Michigan.  Our clubhouse is located on the Grand Haven downtown waterfront near the city marina and stadium. Our racing program includes Wednesday night buoy races, Monday night light racing, and port to port regattas. Cruising events such as sunflowers, fun races, and spontaneous adventures provide something for everyone. Social events are held year round. GRSC is a diverse group of people that share a mutual passion for sailing. The club gladly welcomes new members.
"While many people think sailing is all smooth seas, sunshine, sunsets, and beautiful beaches, it's also a lot of hard work and can be incredibly challenging. As Robert Brault once said 'Life is like sailing, you can use any wind to go any direction.' Come join us at GRSC and find your own direction." ~ Commodore Collin Beighley

Sailing school
Free for Grand River Sailing Club Members, our Sailing School teaches the basics of sailing with some classroom time, and then we'll get you out on the water for some "lite racing". Whether you're learning with your whole family, or coming by yourself, this is the best way to learn the art of sailing!

social events
Our members enjoy social events all year long, even when the weather prevents us from sailing.  Crew parties, shrimp boils, dart tournaments and more, we have fun events for everyone of all ages.

Clubhouse Rentals
One of the most popular venue rentals in Grand Haven, our clubhouse is in a prime location for hosting parties and receptions, and all of our members get special discounts on clubhouse rentals.