Welcome to the Grand River Sailing Club!  GRSC is located in beautiful Grand Haven on the west coast of Michigan.
Welcome to the Grand River Sailing Club
"In my lifetime I've never experienced a more visceral feeling of liberating anxiety, than the one that comes with the realization I've lost sight of shore." - Commodore Marshall Lystra  

About GRSC
Founded in 1980 by Larry Gardner, The Grand River Sailing Club in Grand Haven, MI is stationed near the mouth of the Grand River feeding into Lake Michigan.

Sailing School
Want to learn to sail? We have a hands-on sailing school that starts in the classroom and expands to Lake Michigan with some "light" racing.

The Rhumbline
Check out our blog. Written by members, for members, and shared with the world you will find interesting articles, great sailing tips, and more…

Clubhouse Rentals
Located in the heart of Grand Haven, our location makes a great venue for hosting birthday parties and other special events.
"We clear the harbor and the wind catches her sails and my beautiful ship leans over ever so gracefully, and her elegant bow cuts cleanly into the increasing chop of the waves. I take a deep breath and my chest expands and my heart starts thumping so strongly I fear the others might see it beat through the cloth of my jacket. I face the wind and my lips peel back from my teeth in a grin of pure joy." ~L.A. Meyer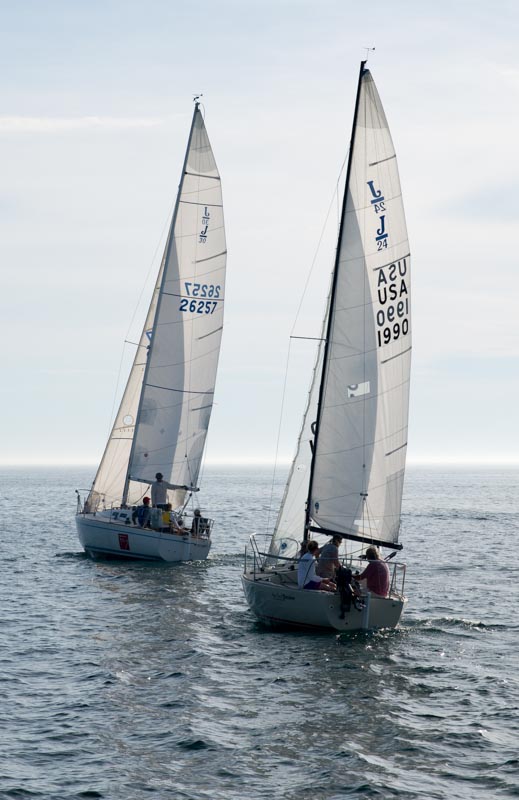 Cocktail parties, game night events, shrimp boils, banquets and more, our club host social events all year long for our members.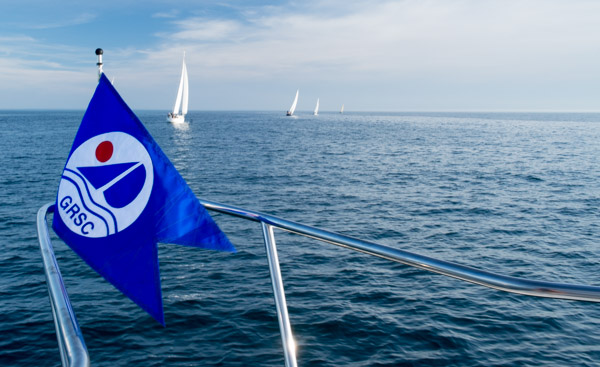 For cold weather or warm weather…for babies and for adults…we got some great GRSC gear! Check out our online store to see what's available, and if you're looking for something custom, just ask!
New From The Rhumbline
(Our Sailing Blog)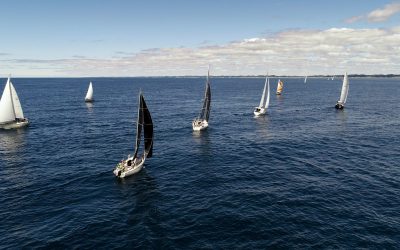 The 8 + 8 Cruising Rally was never meant to be the event it is today.  35 Years ago, the sailing club was struggling with a yearly cruising event where the destination was predetermined.  Unfortunately, it seemed no matter the year, and no matter the destination, the...
read more
Baneberry Cup
Susan Harper
Dryer Architectural Group
Pat Clark Memorial
Betty Clark